Dear BLJ Members and Well-wishers,
NEWS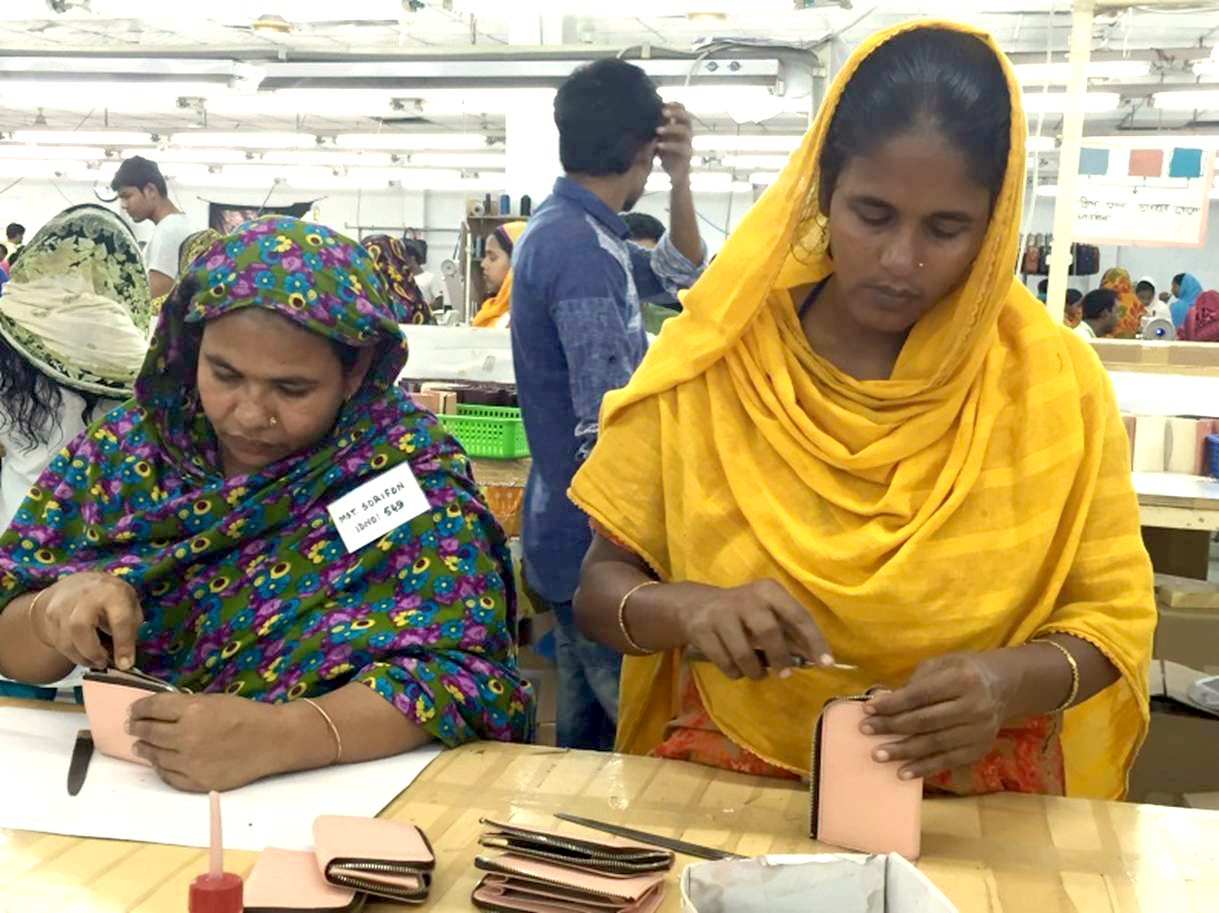 Greetings from BLJ Bangladesh Corporation Ltd.!
Firstly, I would like to express my heartfelt thanks for your continuous support and cooperation. You will be glad to know that we have launched the official website of BLJ Bangladesh Corporation Ltd.
Since the inception of BLJ Bangladesh Corporation Ltd. in 2013, we are relentlessly working for creating employment opportunities and try to solve various social problems in Bangladesh. Already, we have been able to create around 500 employment opportunities in Bangladesh by making a wide range of finished leather goods and garments (baby wear).
Particularly, we create opportunities for those who usually refused by other factories for several reasons such as age barrier, physically handicapped, socially vulnerable, physically weak, single mother having children and women who want to work in a secure place where there is no sexual, verbal or physical harassment. An unskilled worker becomes a skilled worker through our special training and various workplace facilities and opportunities. We can proudly say that our staff/worker is now able to lead an improved life and dream to have a better future. We are very much committed to them to reach their goal.
There are many unemployed people in Bangladesh who need our support and we truly want to extend our cooperation by creating employment opportunities for them.
In Japan, our skilled and professional marketing team works extremely hard to sell our products so that we can create more employment opportunities and recruit more people (who badly need a job).
To solve various social problems in Bangladesh we are inviting social entrepreneur who has the social business idea and strong determination to mitigate social problems. We will facilitate those potential social entrepreneurs by providing financial support to realize their dream. Furthermore, somebody has only idea but no business and marketing experiences; we encourage them to become our family member and give them opportunities to work in our running project in order to gain invaluable experience. After a time being when he or she will be capable enough to handle a project; we give them the opportunity to start his/her own social business.
If you are the right person who wants to bring some positive changes in the society and country and want to learn more about us, please visit our website.