Md. Jashim Uddin
Be a successful man by working hard and do something remarkable for the poor people of the society.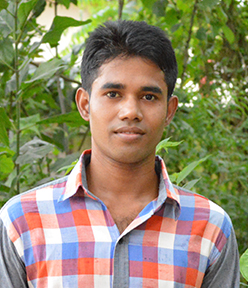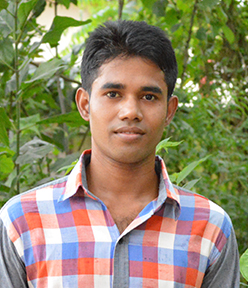 Message
Being the eldest among the brothers I experienced the harsh reality of real world just after completion of my 12th grade. In order to support my financially struggling family I took a marketing job where I had the opportunity to roam around different part of the country and met different group of people. However, I had to quit the job just after one year due to some family problem. I sat idle for few months though a job was badly needed for me and my family. Fortune smiled at me and I got an opportunity to get a job in BLJ through one of my neighbor. In BLJ I discovered a new part of my life by working with the deprived and underprivileged group of people. I really enjoy the work here and would like to be a part of a great team who are deeply committed to discharge social responsibilities and to play a vital role solving social problems.
Profile
I am Md. Jashim Uddin, 24 years ,male from Chandpur, Bangladesh. I have three brothers and two sisters and I am the third son of my parents. I joined BLJ on May, 2015 as a Leather Purchase Assistant. Few things inspired me to join here such as working environment, member's behaviour, discipline and above all the goal and motto of the company. I learnt a lot of staff and hope will learn more day by day. I strongly believe that we can increase our social development work and make BLJ number one in the world.