Md. Aminul Islam
Never give up and always stay positive regardless of any situation.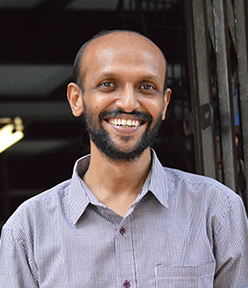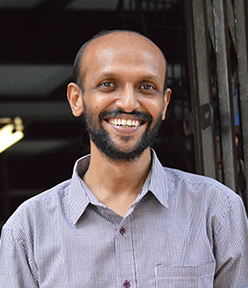 Message
This is Md. Aminul Islam, Admin Officer, BLJ Bangladesh Corporation Ltd. I did my Masters in Accounting and MBA in 'International Business' from University of Dhaka. Prior to join BLJ Bangladesh Corporation Ltd., I worked at BRAC University in a senior manager position for about four years.
I left BRAC University as I felt the urge to see the poverty free Bangladesh; I really wanted to contribute by working with a value driven organization like 'Borderless-Japan' that works for one noble objective 'Removing and mitigating Social Problem'. Therefore, I believe it was a big occasion for me to do something for the society when I joined this company on August 10, 2015.
The reason why I took the opportunity to join BLJ as it is a company which works for the betterment of the society in all aspects; a company that does business which is value driven, a company that does not work for only profit maximization and take dividend. Rather, it helps to remove the social problem by creating employment opportunities for the vulnerable people. We all know that unemployment is a huge social issue in Bangladesh.
My personal desire was to be associated with a company where people will work for removing social problem. I truly feel proud of being a member of BLJ family that has given me the right platform to do something which will add some value to the society where I belong to.
In the future, I wish to open a school or institute for poor children and provide them free quality education so that they can build their own future. I truly believe quality education is a key factor to remove various socio economic problems in Bangladesh.