Omer Faruk Salauddin
I want to see a poverty free Bangladesh where there will be no hunger and provide education for all.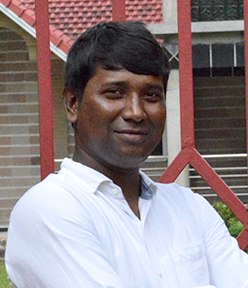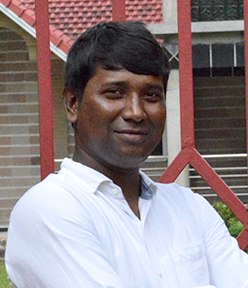 Message
I am dreaming to see my village "Thakur Char" asa model of unemployment free village.
In order to do so, I will work harder and harder to produce more employment.
Profile
Hello, I am Omar Faruk Salauddin from Chandpur, Bangladesh. I am married and I have a cute Daughter. Since April 2013, I have been working at Bangladesh corporation ltd. From the very beginning, and saw the birth of Bangladesh corporation ltd.
From my childhood I am very sensitive and empathetic to the vulnerable people of the society.
Especially in my village I observed, most of the villagers are suffering from poverty, became undone by selling their lands and properties to fly overseas for finding an employment to support themselves and survive. But most of them were being cheated and lost everything. Then I realized that unemployment is our social problem. We have to overcome it. But I did not know what to do. I always think to do something, for these helpless people.
One day I met with the founder of Bangladesh corporation ltd who is my school friend. He told me about the plan, objective and goal of establishing BLJ Bangladesh. It really amazed me as I was looking for something like this and I found it. I was so pleased when I was offered a job in BLJ. Immediately, I showed my interest to him to work for BLJ Bangladesh corporation ltd and my journey started towards a noble destination.It is my dream to create employment for the mass unemployed people. We started only two, and it raised for about 400 people within this three years. My next aim is to expand it till 10000 people and I am optimistic that one day my dream will come true. I feel happy whenever I see the smiling face of the people who had the bitter experience of unemployment or no work/job. I really want to see that at least there is no unemployment in my village. I am committed to work harder and harder to create more and more employment in my village and then gradually across the country. Working on creating employment for miserable people is my pleasure in my life. Whenever I see the smile of the members who were suffering from unemployment matter recently.