Mohammad Faruk Hossain
I strongly believe that anything is possible if anybody honestly try and work properly to achieve the goal.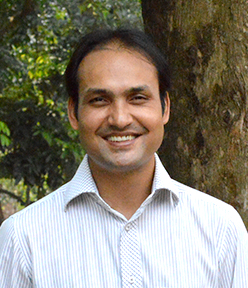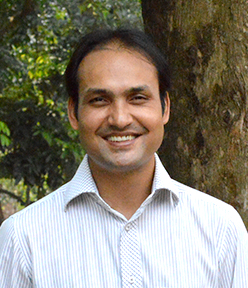 Message
Those who are still suffering from poverty, struggling for 3 meal in a day and could not find a suitable job where they can change their future by hardworking, I wanted to create job opportunities for them where they can find a hope for their future, able to lead a secure life by ensuring their basic needs; Food, Cloth, Accommodation, Medical treatment, and Education. I started a factory for manufacturing Leather Goods where I dreamt to create job opportunities for those people. Most of them even had no dream when they were asked at interview; they were very much worried about their tomorrow's meal.
After joining BLJ they have started to work hard and dreamt for a better future. I am very much confident to support those least fortunate people who are seeking for a job where they can ensure their basic needs by knowing international standard technology of manufacturing. To fulfill my dream I also started a Ready Made Garments manufacturing factory where I am trying to create more job opportunities. Gradually I want to solve different social problem in Bangladesh, like shelter house for street children along with their proper education, Food security in Bangladesh, Support farmer to grow healthy crops for the people, and so on.
Profile
I am the youngest son among six brother and sister of my parents. After I graduated Institute of Education and Research (IER) from Dhaka University I had the opportunity to go to Japan for higher studies. I studied Japanese language almost one and half year and then admitted in a 2 years IT diploma course and then enrolled in Chiba University, Chiba, Japan as a research student.
I always had a dream to do something for my motherland and was searching for the right opportunity. I feel extremely lucky as somehow I became a member of Borderless Japan.
As Borderless Japan promotes and patronize social business, in 2013 I came back to my country with one of my Japanese colleague to materialize my dream. In the beginning I had no specific plan regarding any specific project or venture or how to start but I did not want to waste any time. Therefore, I thought to create work opportunities for the vulnerable village women who cannot work outside their house for several social and family reasons. I started to select few targeted women in Dinajpur the northern part of Bangladesh, gave them all necessary equipment as well as Bees with a guarantee to buy their honey in a good price as much as they can produce. But later I realized beekeeping was almost impossible for the village women because if they want to be benefitted financially from bee keeping it needs to migrate from one place to another which was not possible for them. I understood that it would not help women a lot I planned to quit the beekeeping venture and took another project of producing coconut oil to create job opportunities as well as to support coconut farmer. But ultimately I discontinued that project because the project had limited scope to create more job opportunities and could not fulfill my ultimate dream. Later, I tried to make a bread factory to support wheat farmer, wooden handicrafts to support poor craftsman and so on.
All those experience helped me a lot to determine my ultimate goal. I was deeply convinced to realize my dream and eventually planned to do manufacturing leather goods. Two things mainly inspired me to start leather goods project; major raw materials are available in Bangladesh and at the same time it can create huge number of job opportunities for the jobless people. It was a big challenge for me as I did not have any experience about leather goods manufacturing. I planned to learn technology in a renowned leather goods making company in Tokyo, Japan. After two months training I came back to Bangladesh and started my venture with just 3 workers on October-2013. Eventually, I succeed and right this moment on July 2016 I have been able to create job opportunities for around 400 people in my factory. Recently, I also started a ready-made garments manufacturing factory where I also plan to create more job opportunities. I started my dream journey and I firmly believe that my journey will continue with an ambition to mitigate social problems by creating employment opportunities for more and more people.