Md. ShamimHossain
Want to be a good human being with a great intention to serve the mankind.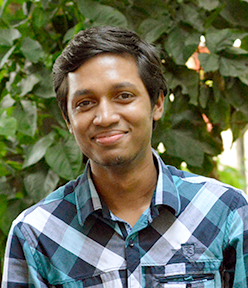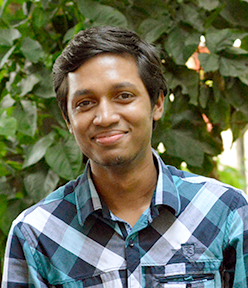 Message
After joining at BLJ, now I feel that it's not my responsibility to survive myself but have some social responsibilities as well and I can't neglect it. BLJ taught me to think about society, social problems and obstacles to overcome them. Now I'm working here, learning every day and planning to make a project plan that I can start and which will be a place for thousands of employment.
Profile
I'm Md. Shamim Hossain, 22, Male, born in 3rd of January 1994 at Chandpur, Bangladesh.
I have one brother, one sister and my parents in my family. I've completed my A level and admitted to National University of Bangladesh for completing my under graduation. At that time I felt, I've to do something to support my family. As I'm the elder son of my family, I got a lot of responsibilities to my family. Beside this, I want to complete my study as well. I was looking for a job where I could continue my study beside my work. It was quite impossible for me to find out something like this occasion. It was too hard in Bangladesh to find out a job when millions of graduates are suffering from unemployment problems I'm just going to knock at the door of frustration because of having unemployment for a long time. And find that if we all are just looking for jobs rather of creating employment then it'll never possible for the large number of unemployed people to have employment.
Yeah, it's true that, I don't have any job yet and I'm thinking to create employment. Though it sounds funny but I make it as my dream and goal that, one day I'll create thousands of employment where I can survive with other thousands of people. It could be a great response to our social problems and my social responsibilities.
At this circumstance, one of my cousins who works in BLJ, talked with me, listened to my situation and told me about BLJ Bangladesh Corporation Ltd. I showed interest to join BLJ.
One day I came to BLJ and talked to Mr. Mohammad Faruk Hossain, Managing Director.
He attentively listened to my problems, my plan and he told me to join at BLJ. I'm so much pleased and hopeful to join at BLJ. Here I have a job to do, I can now support my family, continue my study and the most important thing, is that I can learn every single step here to begin my dream of creating employment for thousands of people. BLJ is not only an organization for us to work, but a beautiful place where we can learn a lot of things.