Sharmin Yasmin Shetu
honesty is the best policy.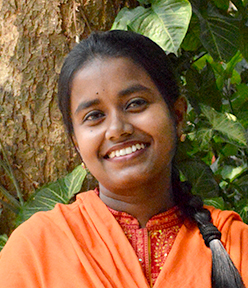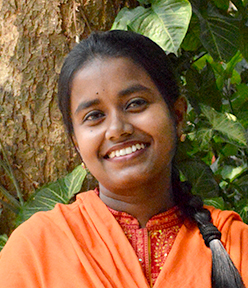 Message
maintain your religious value, obey your parents. Then never you have to face the taste of failure.
Profile
this is Sharmin Yasmin shetu, 25 years old and married. I belong to a muslim family, with one elder sister and my parents. My father is a businessman and my mother is a government service holder.I love cooking. My weakness is my homesickness as I love the environment of my hometown as calm and quiet. I try to meet with my friends and family in every weekend. To sum up I want say that, let us work together and develop a poverty free Bangladesh.
I've completed my graduation on "Leather Products Engineering'' from University of Dhaka.I have been working in BLJ Bangladesh Corporation Ltd for last seven months as a QC in charge. Prior to join BLJ, I completed two months industrial training and subsequently worked 15 months in a leather factory as a Q.C officer. At very first day of BLJ Bangladesh Corporation Ltd interview, I found that the motto of BLJ Bangladesh Corporation Ltd is serving the poor people of the society. And here I am, I do have the same mindset and goal. It helped me to take decision to join BLJ Bangladesh Corporation Ltd. My dream is to offer my best contribution for BLJ Bangladesh Corporation Ltd through my dedication and hard work so that together we can fulfill our common dream to see a poverty free Bangladesh. As a working woman and a proud member of BLJ family I would like to convey the message that "women are the half part of our society. If they work hard under a favorable condition, they can contribute a lot to the society".